Tide Quencher™ 4WS succinimidyl ester [TQ4WS SE]
Ordering information
| | |
| --- | --- |
| Price | |
| Catalog Number | |
| Unit Size | |
| Quantity | |
Additional ordering information
| | |
| --- | --- |
| Telephone | 1-800-990-8053 |
| Fax | 1-800-609-2943 |
| Email | sales@aatbio.com |
| International | See distributors |
| Bulk request | Inquire |
| Custom size | Inquire |
| Shipping | Standard overnight for United States, inquire for international |
Physical properties
| | |
| --- | --- |
| Molecular weight | 997.23 |
| Solvent | DMSO |
Spectral properties
| | |
| --- | --- |
| Absorbance (nm) | 605 |
| Correction Factor (260 nm) | 0.149 |
| Correction Factor (280 nm) | 0.136 |
| Extinction coefficient (cm -1 M -1) | 900001 |
Storage, safety and handling
| | |
| --- | --- |
| H-phrase | H303, H313, H333 |
| Hazard symbol | XN |
| Intended use | Research Use Only (RUO) |
| R-phrase | R20, R21, R22 |
| Storage | Freeze (< -15 °C); Minimize light exposure |
| UNSPSC | 12352200 |
| | | | | |
| --- | --- | --- | --- | --- |
| | | Correction Factor (260 nm) | Correction Factor (280 nm) | Extinction coefficient (cm -1 M -1) |
TQ4WS is designed to be a superior quencher to ROX, TF4 and Texas Red®. TQ4WS has (a). much stronger absorption; (b). much higher quenching efficiency; and (c). versatile reactive forms with desired solubility for labeling oligonucleotides and peptides. This TQ4WS product is primarily used for labeling peptides. It is also used for post-labeling of amino-modified oligonucleotides.
Calculators
Common stock solution preparation
Table 1.
Volume of DMSO needed to reconstitute specific mass of Tide Quencher™ 4WS succinimidyl ester [TQ4WS SE] to given concentration. Note that volume is
only
for preparing stock solution. Refer to sample experimental protocol for appropriate experimental/physiological buffers.
| | | | | | |
| --- | --- | --- | --- | --- | --- |
| | 0.1 mg | 0.5 mg | 1 mg | 5 mg | 10 mg |
| 1 mM | 100.278 µL | 501.389 µL | 1.003 mL | 5.014 mL | 10.028 mL |
| 5 mM | 20.056 µL | 100.278 µL | 200.556 µL | 1.003 mL | 2.006 mL |
| 10 mM | 10.028 µL | 50.139 µL | 100.278 µL | 501.389 µL | 1.003 mL |
Molarity calculator
Enter any two values (mass, volume, concentration) to calculate the third.
Mass (

Calculate

)
Molecular weight
Volume (

Calculate

)
Concentration (

Calculate

)
Moles
/
=
x
=
Spectrum
Open in Advanced Spectrum Viewer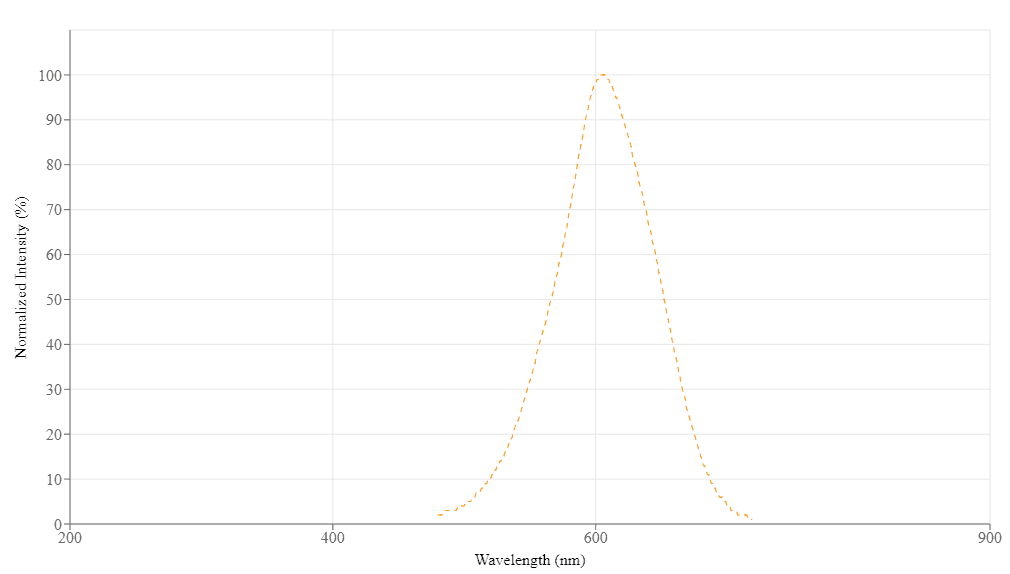 Spectral properties
| | |
| --- | --- |
| Absorbance (nm) | 605 |
| Correction Factor (260 nm) | 0.149 |
| Correction Factor (280 nm) | 0.136 |
| Extinction coefficient (cm -1 M -1) | 900001 |
Product Family
Images

Figure 1.
Dye NHS esters (or succinimidyl esters) are the most popular tool for conjugating dyes to a peptide, protein, antibody, amino-modified oligonucleotide or nucleic acid. NHS esters react readily with the primary amines (R-NH2) of proteins, amine-modified oligonucleotides, and other amine-containing molecules. The resulting dye conjugates are quite stable.
Citations
Development of SNAP-Tag Fluorogenic Probes for Wash-Free Fluorescence Imaging
Authors:
Sun, Xiaoli and Zhang, Aihua and Baker, Brenda and Sun, Luo and Howard, Angela and Buswell, John and Maurel, Damien and Masharina, Anastasiya and Johnsson, Kai and Noren, Christopher J and others, undefined
Journal:
ChemBioChem
(2011)
: 2217--2226
References
Time-resolved FRET method for typing polymorphic alleles of the human leukocyte antigen system by using a single DNA probe
Authors:
Andreoni A, Bondani M, Nardo L.
Journal:
Photochem Photobiol Sci
(2009)
: 1202
Tumor-specific detection of an optically targeted antibody combined with a quencher-conjugated neutravidin "quencher-chaser": a dual "quench and chase" strategy to improve target to nontarget ratios for molecular imaging of cancer
Authors:
Ogawa M, Kosaka N, Choyke PL, Kobayashi H.
Journal:
Bioconjug Chem
(2009)
: 147
The detection of platelet derived growth factor using decoupling of quencher-oligonucleotide from aptamer/quantum dot bioconjugates
Authors:
Kim GI, Kim KW, Oh MK, Sung YM.
Journal:
Nanotechnology
(2009)
: 175503
Development of a cell-based hepatitis C virus infection fluorescent resonance energy transfer assay for high-throughput antiviral compound screening
Authors:
Yu X, Sainz B, Jr., Uprichard SL.
Journal:
Antimicrob Agents Chemother
(2009)
: 4311
An improved cell-penetrating, caspase-activatable, near-infrared fluorescent peptide for apoptosis imaging
Authors:
Maxwell D, Chang Q, Zhang X, Barnett EM, Piwnica-Worms D.
Journal:
Bioconjug Chem
(2009)
: 702
Feasibility of single nucleotide polymorphism genotyping with a single-probe by time-resolved Forster resonance energy transfer
Authors:
Andreoni A, Bondani M, Nardo L.
Journal:
Mol Cell Probes
(2009)
: 119
Photodynamic molecular beacon triggered by fibroblast activation protein on cancer-associated fibroblasts for diagnosis and treatment of epithelial cancers
Authors:
Lo PC, Chen J, Stefflova K, Warren MS, Navab R, B and archi B, Mullins S, Tsao M, Cheng JD, Zheng G.
Journal:
J Med Chem
(2009)
: 358
Rapid detection and quantification of Propionibacteriaceae
Authors:
Goldschmidt P, Ferreira CC, Degorge S, Benallaoua D, Boutboul S, Laroche L, Batellier L, Chaumeil C.
Journal:
Br J Ophthalmol
(2009)
: 258
Evaluation of tetramethylrhodamine and black hole quencher 1 labeled probes and five commercial amplification mixes in TaqMan real-time RT-PCR assays for respiratory pathogens
Authors:
Yang GP, Erdman DD, Tondella ML, Fields BS.
Journal:
J Virol Methods
(2009)
: 288
Design of FRET-TaqMan probes for multiplex real-time PCR using an internal positive control
Authors:
Jothikumar P, Hill V, Narayanan J.
Journal:
Biotechniques
(2009)
: 519